Arnold Tyres MOT Centre in Nottingham
Arnold Tyres is situated on Nottingham Road just off the High Street in Arnold. Call us today to make a booking on 0115 926 8368, or similarly use our online booking form. We even offer a facility so that you don't forget your MOT.
About Our MOTs
The average MOT test takes roughly an hour to complete, lights, windscreens, chassis, steering, brakes, tyres, suspension and emissions are all tested. Our workshops are fitted with state of the are ATL one man testing lanes.
We offer class IV and class VII MOT testing
Class IV – Cars & Light vans; minibuses
Class VII – Light goods vehicles (gross weight of more than 3,000kg but not more than 3,500kg)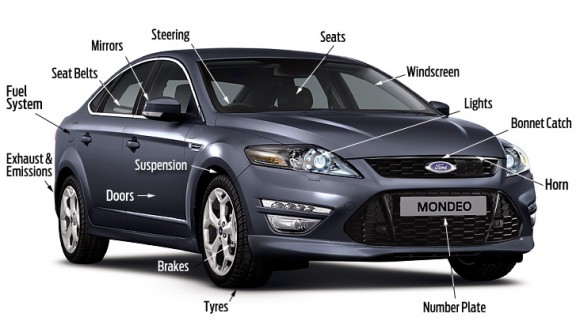 What is an MOT?
Everyone who uses a vehicle on the road must keep it in a roadworthy condition. The MOT test checks that vehicles meet road safety and environmental standards. The first MOT test for a vehicle is required when it's three years old.
The MOT certificate confirms that at the time of the test, without dismantling it, the vehicle met the minimum acceptable environmental and road safety standards required by law. It doesn't mean that the vehicle is roadworthy for the length of time the certicate is valid. The MOT certicate is also no guarantee of the general mechanical condition of your vehicle. The test doesn't cover the condition of the engine, clutch or gearbox.
How long does an MOT test take
Anywhere between 40 minutes to an hour depending on the tester and the condition of the vehicle.
Can I watch my car have an MOT?
You have the right to watch your MOT at any test centre in the UK, we welcome you to watch and will even offer a free hot drink of your choice!
How long do I have after failing an MOT before I taking the retest
You must get your vehicle retested within 10 working days of the original test.
Do all MOT centres give a free retest?
Retest fees are at the discretion of the test centres, we offer a free, no obligation retest to all of our customers, other garages may not.
Do I need to stay with my vehicle?
You are welcome to stay or leave the vehicle with us and collect it whenever is convenient to you.
I have lost my certificate, what do I do?
That's no problem, if you had the test done with us, we can do you a free reprint of your current MOT.